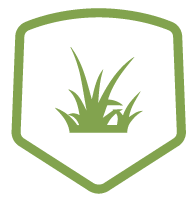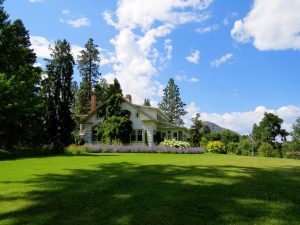 Take the worry and hassle out of maintaining a beautiful lawn with Yard Guard. We built our 5-Step Lawn Care Program to provide your lawn with the nutrition it needs to look its best and out-compete incoming weeds.
Our proprietary 5-Step Lawn Care Program includes, you guessed it, five separate applications. It is essential to complete all five steps every year as each application builds on the last. Ideally, our program starts with the fall application, which sets the foundation for the following season.
Our 5-Step Lawn Care Program
The fall application sets the root health for the following year.
The spring application helps get things growing evenly and break down some of the thatch buildups. We can start tackling some of the newly germinated weeds during this application while the moderate temperatures allow us to put down a decent amount of nutrients.
Things are starting to get warmer for the third application, so we still have weed control to monitor. Here we also pack on the micronutrients, along with humic acid, while cutting back on macronutrients to keep your yard looking and feeling healthy.
Similar to the previous step, we will continue to keep the grass growing but be mindful not to overwork things.
Then back to the fall application to start rebuilding for the following year!
We live here, too, and we only use products that are safe for our staff, our rivers, and most of all, our customers' pets and families. By focusing on slow-release fertilizers, micronutrients, and organic soil conditioners, we can provide amazing results while being environmentally conscious.
With Yard Guard, you'll take the guesswork out of lawn care and have a yard full of green grass to be proud of. Does your lawn need some care? Give Yard Guard a call or get a quote online!