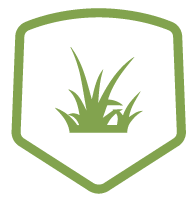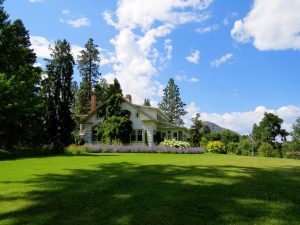 Take the worry and hassle out of maintaining a beautiful lawn with Yard Guard. We built our 5-Step Lawn Care Program to provide your lawn with the nutrition it needs to look its best and out-compete incoming weeds.
Our proprietary 5-Step Lawn Care Program includes, you guessed it, five separate applications. It is essential to complete all five steps every year as each application builds on the last. Ideally, our program starts with the fall application, which sets the foundation for the following season.
Our 5-Step Lawn Care Program
Step 1 – Granular fertilizer to help the lawn get going in the spring!
Step 2 – Liquid Fertilizer with weed control to help take care of those spring dandelions and other weeds.
Step 3 – Liquid Fertilizer with weed control. As temperatures heat up we change our mix to focus more on slow release fertilizers and add in more organics to save water, avoid burning the lawn, and promote healthy growth in the heat.
Step 4 – Liquid Fertilizer with weed control. Similar to Step 3, focusing on healthy growth, while saving water and avoiding burning.
Step 5 – We use a granular fertilizer to help the turf recover from the hot summer and build strong roots to get ready for the next season! We are able to take advantage of the cooler temperatures to put down a higher load of nutrients.
We live here, too, and we only use products that are safe for our staff, our rivers, and most of all, our customers' pets and families. By focusing on slow-release fertilizers, micronutrients, and organic soil conditioners, we can provide amazing results while being environmentally conscious.
With Yard Guard, you'll take the guesswork out of lawn care and have a yard full of green grass to be proud of. Does your lawn need some care? Give Yard Guard a call or get a quote online!